Medical Marijuana Plants Stolen from Grower
By Raven Richard
Sept. 23, 2014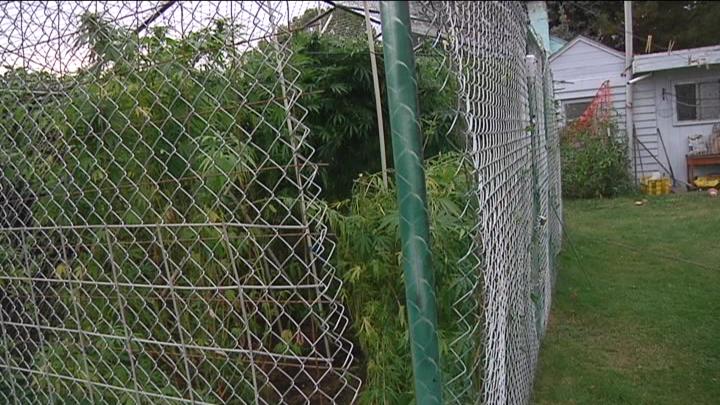 A local medical marijuana grower has been burglarized.
KENNEWICK, WA- A medical marijuana grower in Kennewick has been the recent target of some burglaries.

Gary has been hit twice and the latest incident was Sunday morning. He has been doing what is necessary to protect his plants.

The grower has booby traps set up along his fences and has even built his fences higher to keep the thieves out.

Gary said they cut through the chain-link fences of the cage to steal the plants. He has doubled that protection by adding a wire-reinforcement around the fence, making it harder to cut through.

Because the incidents happened within a week, Gary has barely slept. He constantly watches his plants.

He blamed the city councils of the Tri-Cities and their decisions to ban the sale of recreational marijuana in the area as the reason why he and other medical marijuana growers are being targeted.

"The council doesn't realize that all they're doing by not opening stores is making a bigger market for teenage kids to steal from legal people," said Gary.

The Kennewick Police Department said these types of crimes do happen and that people can only do watch their plants more closely.

"It's not unusual these days to see people committing burglaries where they are looking for marijuana and other drugs. Does it happen every day? No. Does it happen a couple times a month? Absolutely," said Mike Blatman, Kennewick Police Department.

In the latest incident at Gary's house police said four suspects in two cars carried plants through the alley behind the house.

Officers arrested two of the suspects.